6. Is there phone support for the VedaBaseTM?
A. No. Email only.  Ekanatha das.

7. Can I export from the VedaBaseTM?
A. Yes.  RTF, TXT with or without diacritics.

8. Can I copy selected text with an automatic scriptural reference?
A. Yes. Please see image below.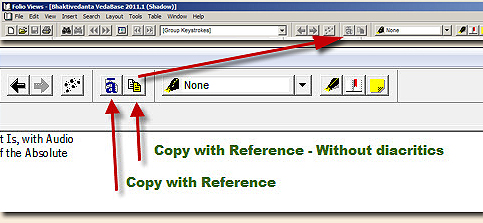 If you have more question please contact Ekanatha das.

Additional Questions and Answers will be posted here, your questions are important to us.